Base and bench frames are made of rectangular steel pipes and steel profiles. The basic colour is grey-white RAL 9002FT with environmentally friendly powder-coating. The seat is made of varnished pine boards; on order, it is also available in birch or beech boards, painted steel, or laminate-coated. In addition, all models can be made from stainless steel for wet rooms.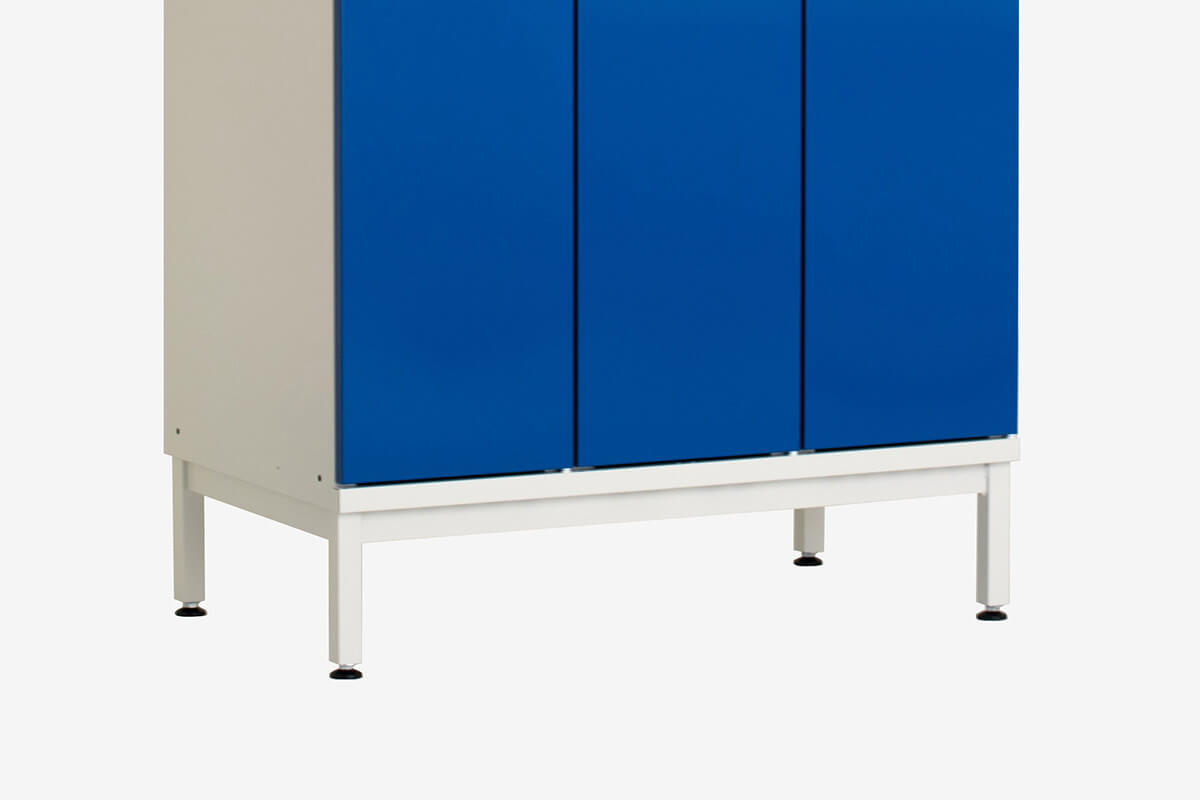 JM BASE
Free space under base 155 mm. Also available with wheels (on request). Attached at the factory. Compatible with: VKP, VKL, VKZ, VK2, LK and BOX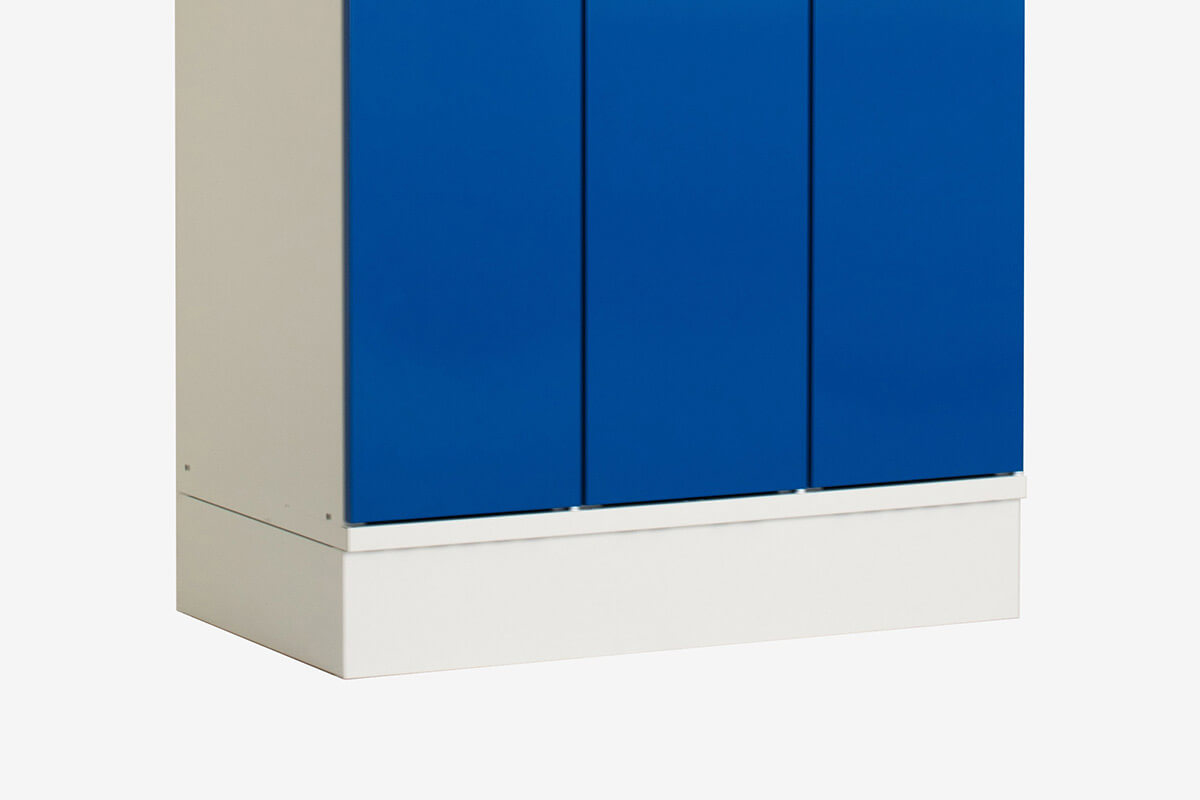 Plinth plates for the JM base
Height according to the height of the plinth.
Delivered separately.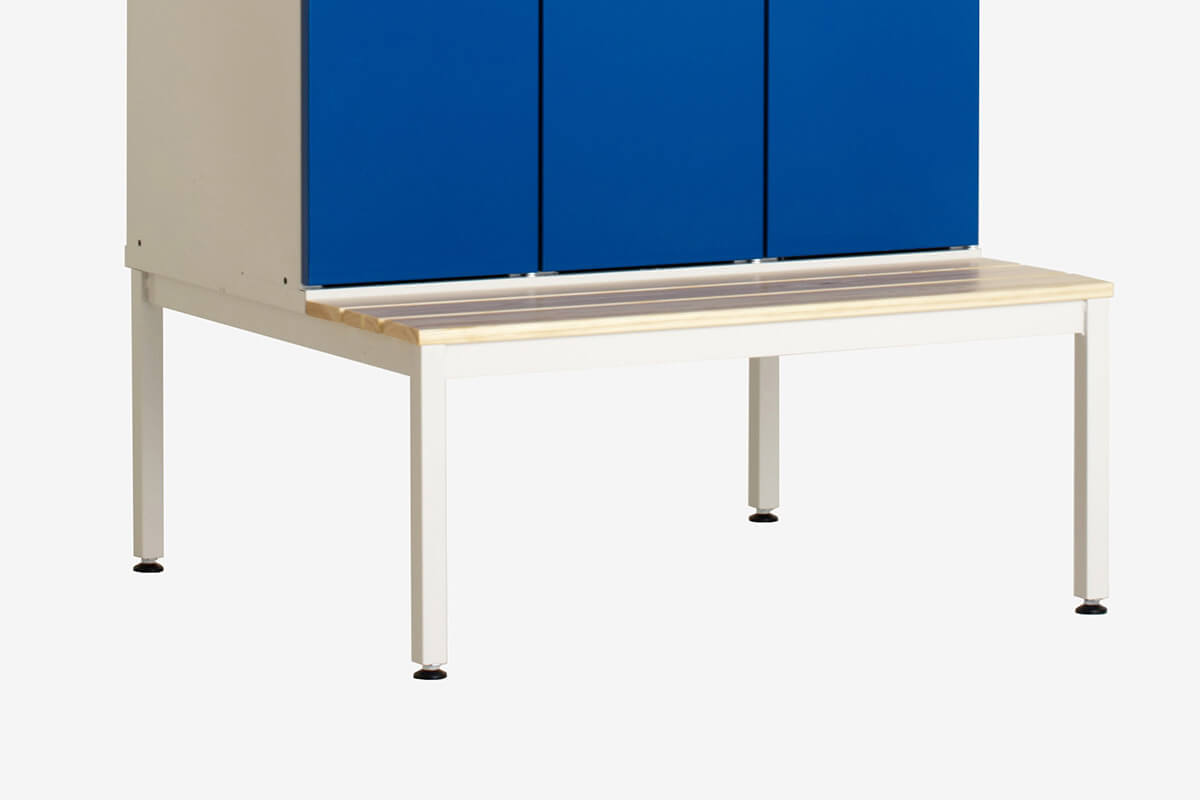 PP BASE BENCH
Bench height 390 mm. Delivered detached. Compatible with: VKP, VKZ, VK2 and LK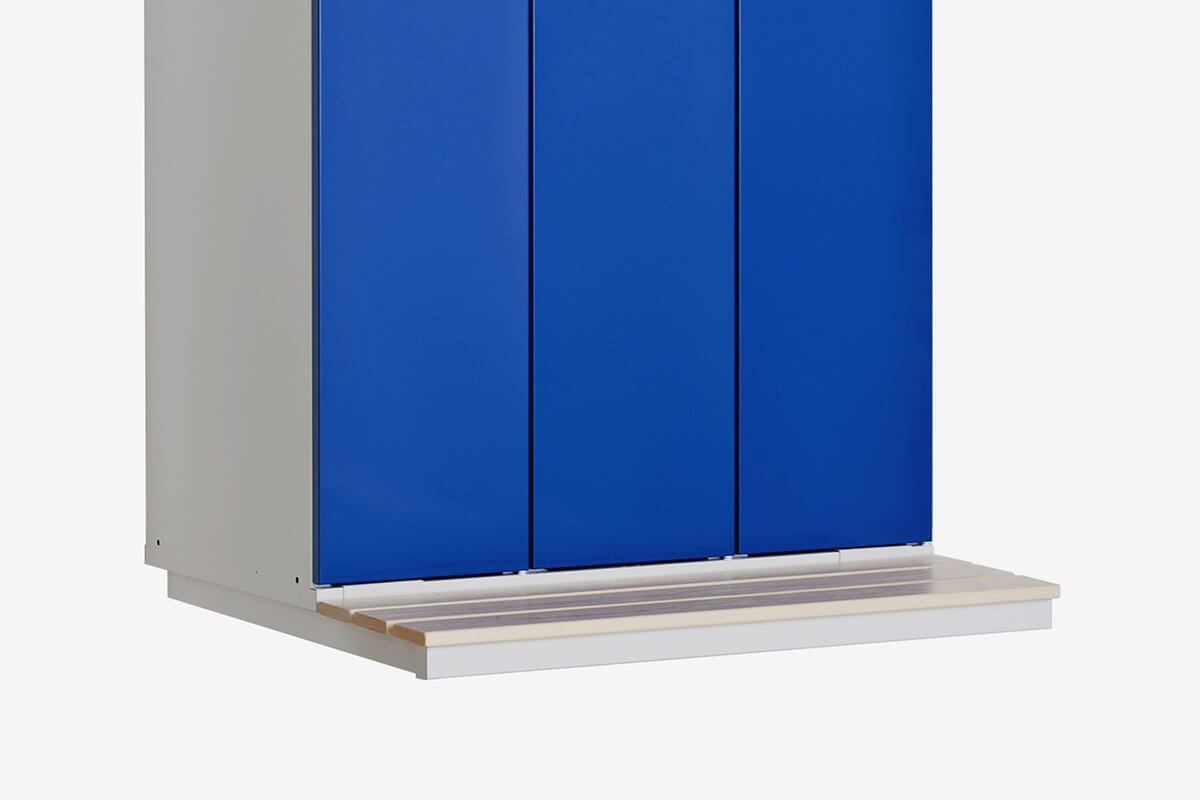 PU SEAT
The PU seat can be used with wall-mounted lockers, in which case the floors remain free of locker and bench feet. Delivered detached. Compatible with: VKP, VKZ, VK2 and LK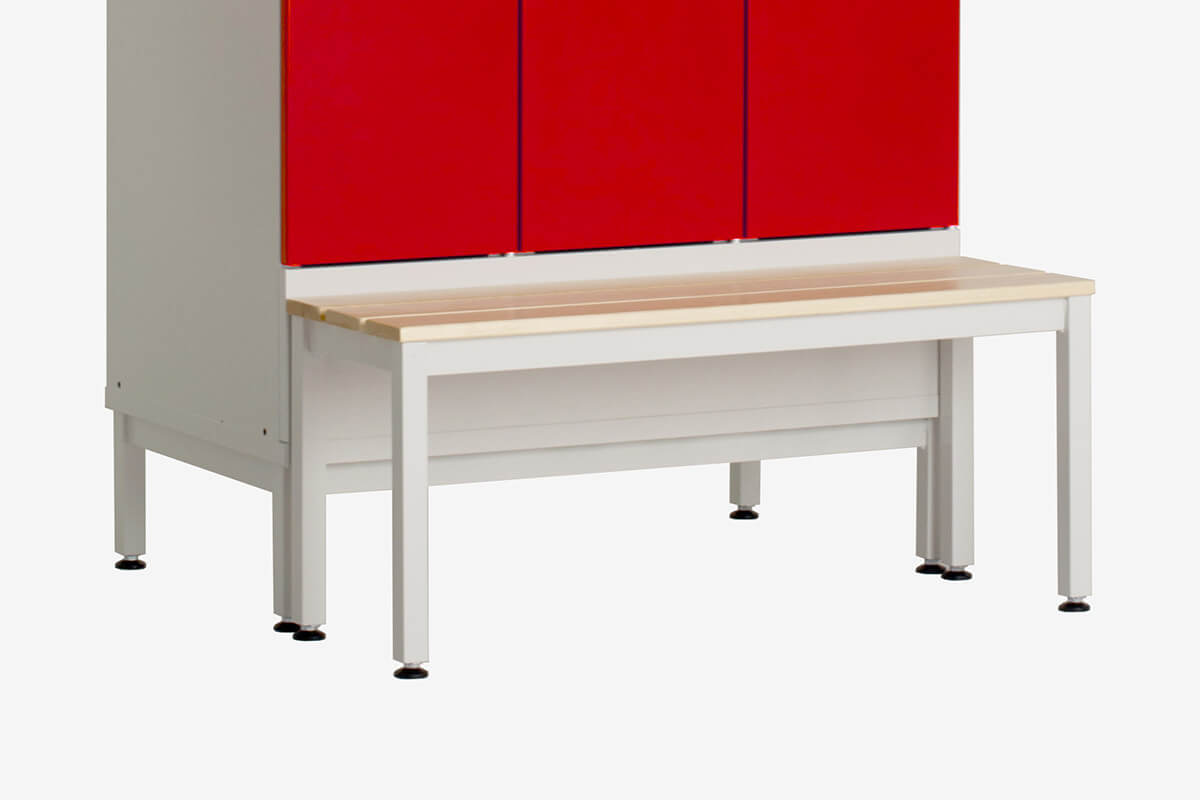 JM BASE AND PM BENCH
With the JM base, the detached PM bench can also be used in front of a locker. The height of the bench is 390 mm. Depths 300 mm, 400 mm and 500 mm. Also available with shoe rack. Compatible with: VKL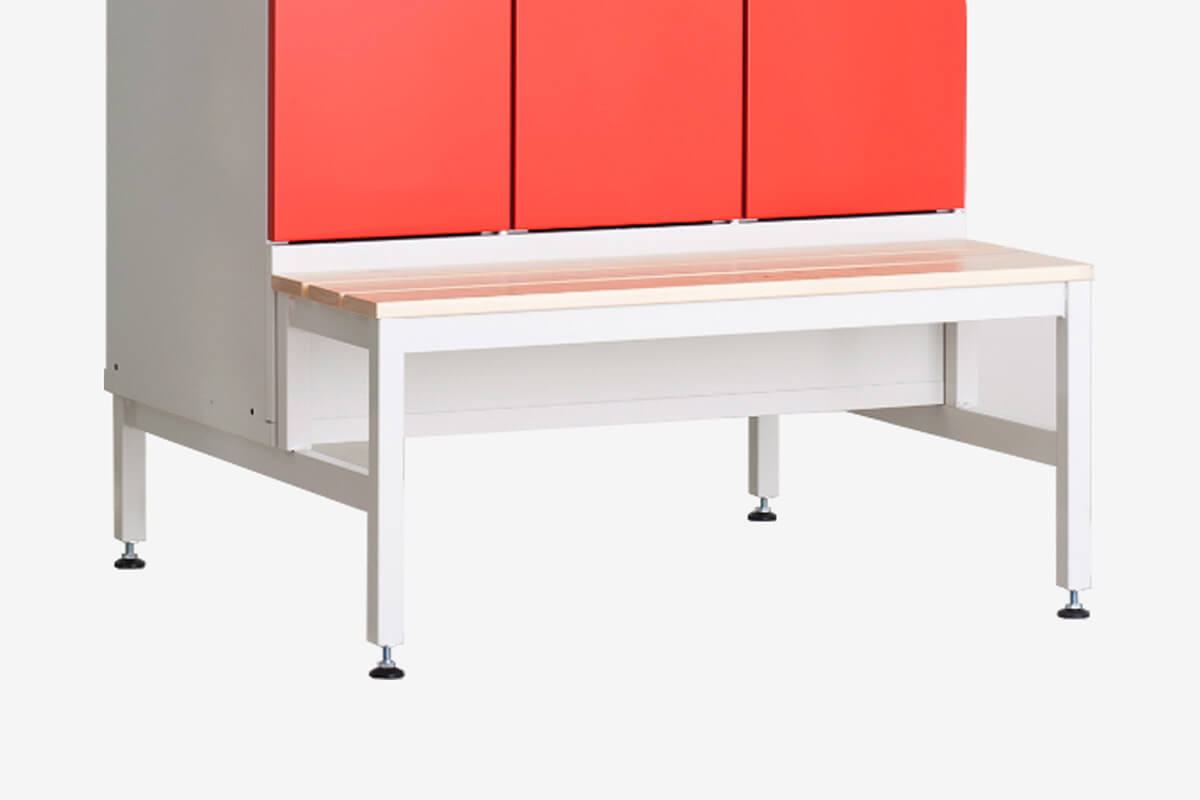 PL BASE BENCH
Bench height 390 mm. Delivered detached. Compatible with: VKL