Punta Core System, Smart Lockers, Parcel Lockers, Click & Collect
One Smart Locker Solution, endless possibilities.
Punta revolutionizes Smart Locker services by integrating distribution, logistics, rental, renting, and purchasing solutions alongside conventional storage options with one Core System. Gone are the days of managing separate systems for lockers and automated lockers. Embrace the efficiency of Punta's all-in-one system, where every storage need finds a seamless solution under one roof.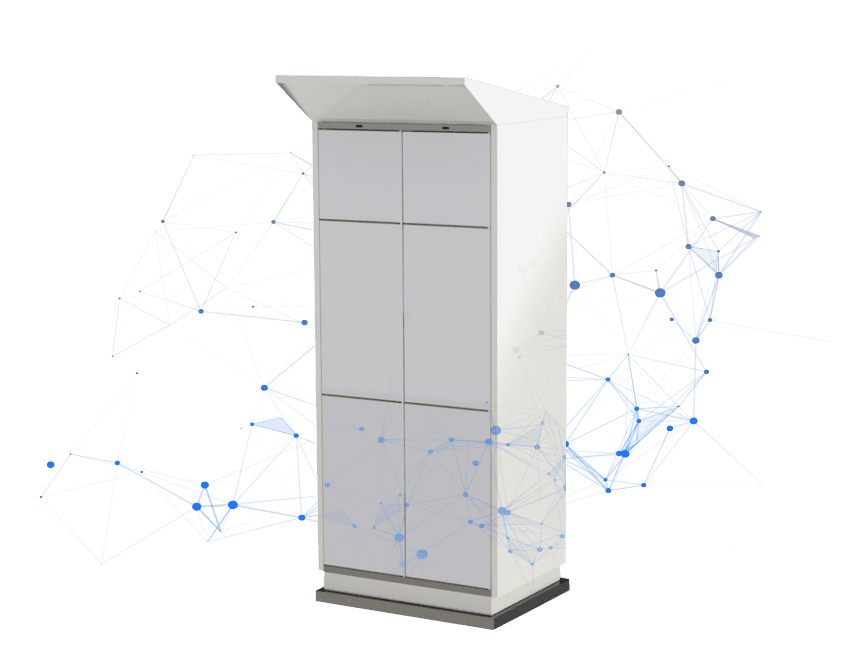 Benefits of Punta Smart Locker Solution
We have smart locker solutions for
PUNTA Smart Lockers
Punta's smart lockers offer an easy and innovative way for picking up, sending, and returning deliveries, as well as enable in-house mail distribution. The unmanned smart locker is operational 24/7, thereby freeing up your working time for other tasks. The users are especially grateful for the possibility to pick up the products at the time most suitable for them.

Our smart lockers can be installed in the location of your preference; only power supply and access to the Internet are required for commissioning. PUNTA smart lockers are designed to suit your needs by their properties, number of locker compartments, and colour scheme.
The smart lockers can be operated using a touch screen or any mobile device:
Easily provide 24/7 access to parcels
Modular Smart Locker Systems
The Punta Smart Lockers boast a versatile modular design, granting you the flexibility to employ the module either independently or in tandem with other modules to construct a more extensive solution. The installation of these modules is hassle-free, as they don't necessitate floor or base anchoring. Plus, their leveling feet simplify the placement process, ensuring swift and convenient setup. Perfect for large or small needs, this adaptable smart locker system is consistently tailored to meet your specific location needs.